Nature's Path Organic Foods Invests In Saskatchewan Farmland!
We'd like to offer our congratulations to Nature's Path Organic Foods! They continue to "support communities and champion the cause of people and planet". This month, Saskatchewan benefits from their mission! Founder, and owner of Legend Farms, Arran Stephens has purchased 5,000 acres of farmland near Duck Mountain.
Click here to read the full story.
Ted is proud to have been able to assist Nature's Path in achieving their vision. They have created a world class organic farm near Kamsack. We wish them much success in their new venture.
For More Information
To learn more about Nature's Path Organic Foods and their mission click here.
Interested in purchasing some amazing organic farmland? Check out this listing!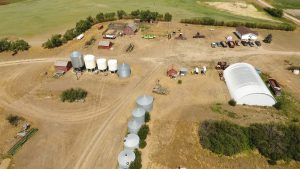 Want to learn more about investing in organic farmland? Contact Ted today! 1-306-327-7661 or ted@tedcawkwell.com